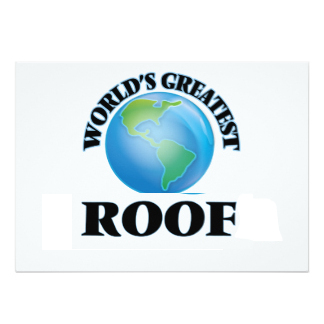 Welcome to Great Lakes Systems new endeavor!
Our goal is achieve better understanding between roofing professionals (architects, engineers & consultants) that lead to the best roofing specifications and installations for every project. Our intention is to host this ongoing discussion so that our collective efforts provide the best roof for our customers
To that end, we encourage the use of our comment/questions section below. We want to hear any questions, concerns and thoughts as to how we can improve our industry. In essence I am asking, "What's on your mind?". What frustrates you? What needs to be clarified? What should be done to improve our collective efforts to supply the best end product for the given circumstances for each roof. We would like to share those things and to help arrive at solutions for these issues.
I'd like to kick off the discussion with a personal preference as to what I consider to be the best roof out there. I believe it's two layers of polyiso with a 60 mil adhered EPDM. Why? I feel the membrane will outlast all other current roof membranes, some have been out there over 40 years. The system is also easy to maintain, they are relatively inexpensive and more foolproof in their installation. What's your favorite or preferred roof system? Why? Please let us know by using the comments below. Let's keep the discussion going. We would like to publish those in our next newsletter.
In addition to this discussion it's our intent to continuously update you on the latest trends in the roofing industry. We will do so on a regular basis. Your names were chosen because we have either bid roofing work of yours or were successful in obtaining the work. If for any reason you do not want to continue to receive these updates please feel free to unsubscribe. However if you know of others we should share this with please let us know.
In the meantime, if you have a project you are working on that you have any questions about or just need some input, don't hesitate to contact us below. If you would like a call please leave your number and we will get back to you. Our input and advice is at no cost or obligation.
We also want to take a minute to share some of the services we have available. As I mentioned above we offer spec design and all assistance at no cost. We are also able to provide reports on existing roofs so that you have that knowledge when putting a spec together. These are fee based and includes inspections, core cuts, photos, video, roof conditions and recommendations. All can be done anonymously and we can tailor to meet your needs. We can provide accurate up to date information for you and your client's needs. Contact us to inquire as to the costs of these services.